Get your choir together online for
amazing virtual rehearsals
You can book a virtual choir rehearsal for £349 that's less than £15 per person, for a choir of 25 people.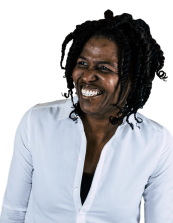 Thank you and Carey so much for running our session last night. We really enjoyed it – enjoyed the singing and also the fellowship together. And of course we are always blessed by your gifts that you share so willingly. May God bless you so much.
Oh what an evening!! How great it was, Geraldine, thank you and Carey so so much - you both have lifted a lot of people's' spirits up tonight!  I don't know how you do it but you make it look so easy when you teach a new song which we loved by the way! 
Geraldine & Carey were able to bring sunshine into what can seem a very dark time. Their zoom session meant our choir members were able to see each other and have a bit of a catch up as well as do what we all love...sing! ⭐️⭐️⭐️⭐️⭐️
So enjoyed choir last night. Thanks to all who put it together, must have taken a lot of hard work
Please add my thanks, I felt energised and uplifted after the session 🤓👍
What is a Virtual Choir Rehearsal?
Perfect for Choir Leaders
If you are stuck for song ideas and the thought of running an online rehearsal daunts you. If you would like help with backing tracks or even a night off from leading, then booking an online session could really help you. Each session is 1 hour long and we provide full musical support for the session. 
What do you get during a rehearsal session?
Simple yet profound songs with helpful instructions and teaching. Coaching using 3-part contemporary gospel choir voicings [i.e. soprano, alto and men]
Backing track so that each choir member can hear where their voice fits with the other harmonies.
Optional recording of the rehearsal so that you have a ready-made reference to choir parts 
A lyric video with supporting music track plus a lead sheet [lyrics and chords] for you to use with your choir in your own rehearsals.
If you select Option 2 below you can book my team to create a professional video of the session for up to 40 people.
See the video below for the results
With your finished choir video you could:
Host your song on YouTube in a concert with your choir fans paying to see your choir in action
Raise money for your favourite choir charity
Or use the video as a way to attract new members.
Let's look at the options together
Under £15 per-person for a choir of 25
*Introductory offer ends 31/08/2020
Including a professional video
Under £20 per-person for a choir of 30
*Introductory offer ends 31/08/2020
I was thrilled to see choir members engage so brilliantly despite the limitations of Zoom
Heather | Riverside Choir
Download the Free Vocal Agility Guide
Enter your email to download the free resource
Want to know how to
take care of your voice?
Taking care of your voice can be difficult. With this free guide you receive simple exercises to keep your voice healthy. Enter your email to Download the guide >
Who are Virtual (Online) Choir Rehearsals for?
If you are stuck for song ideas or would simply like a night off from leading, then I can provide a session online for your choir that includes:
Learning new, simple yet profound songs together
Using 3-part contemporary gospel choir voicing,
Coaching and tips for improving your choir tone
All within 1 hour!
These are already proving to be a popular choice for choir directors who run community choirs.
Why is the video package nearly £600?
We are trying to keep costs to a minimum and also teaming up with our friends at Telling Video who provide their video and audio editing skills. Their painstaking work will take days, but they love their work.
So, we are hopeful that with our presentation 'in-house' and 'after-care' provision for the rehearsal, combined with Telling Video editing we will produce the very best video of your choir that you can proudly share with your friends, family and fans and even use it to raise money for your choir or for your favourite choir charity.
How can I raise money for my choir with Online Choir Rehearsals?
If there are 25 people in your choir the fee for Option 1 would be around £13 per member.
If you increased the member fee to around £20 per head this would give you around £150 extra which could be donated to your choir. 
What is the launch night?
This comes with the video package where we suggest you and your choir host a ticketed or donations only launch night and invite your audience of friends and family and fans to see the premier of your video presentation. You can raise money for your choir or your favourite choir charity
How do I use the one-to-one session that's included in the package?
This is a coaching session that will be tailored made for you.
I'm sometimes asked by choir leaders I've coached in the past 'how do I get my choir to sing better? How do I work with 'stage presence' for my choir, or just for them to sing louder or with a more blended tone?
You may be stuck for new song ideas or need a few tried and tested tips for running a rehearsal?
You may be exhausted and want some help around navigating 'burn out' or you may even have thought about starting another choir in your area but don't know where to start?
We'll use the coaching to look at any issues that concern you and your choir together.
I'm not very techie, how do we record ourselves for the video?
This is quite straightforward. Check out this video link by my friend Emma Smallwood from 'Telling Video' for easy to follow instructions. It was preparation for 'Day of Trouble' – a video package project we did with seven GGCC choirs in June 2020.
What does each session include?
Simple yet profound songs
Helpful instructions and teaching
Coaching using 3-part contemporary gospel choir voicings [i.e. soprano, alto and men]
Singing together with a backing track so that each choir member can hear where their voice fits with the other harmonies.
All within 1 hour!
How do I send a link to the choir?
We will send you the link and you forward that link to your choir. It will contain the Meeting ID and Password so they can join the meeting on the agreed evening.
Can we really learn a song in 1 hour?
The vocal parts are accessible and experience from previous online rehearsals show that we should be able to sing the song from beginning to end with the track at the end of the hour.
What if I run a small choir?
Why not consider teaming up with another choir near you. It could be great to share repertoire and and the fun of working on a project together
Do you need to read music?
All the music will be taught by ear and lyrics and lyric video will guide you through the songs
How many people can be involved in the online choir video package?
We can work with up to 40 of your singers. Any more will reduce the size of your choir's singing faces on screen.
Buy and download the latest music from Geraldine Latty.