Chopin Fusion
Listen to the music of Chopin reimagined
Geraldine is available for bookings for your event, choir or music team training. Book now
Provides busy choir leaders with helpful resources and online choir rehearsals so they can spend more time growing their choir.
Provides busy choir leaders with helpful resources and online choir rehearsals so they can spend more time growing their choir.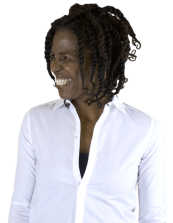 For those of you looking for musical ideas for your Christmas services
Download the free resource below
We're really pleased to offer you a download of our 44 page Christmas songbook, completely free.
Here is our free songbook containing all the songs from the 2022 album, 'Christmas'! This co-release with our friends Kate and Miles Simmonds, contains a range of songs, suitable for choirs, soloists and children. We have taken great care to combine deep gospel content with singable, joyful melodies. These songs have been tried and tested in our local settings and we pray you will enjoy using them as much as we have, and that they will be useful to you in presenting the real meaning of this special season to visitors who come to your church this Christmas.
You don't need to sign up in order to access the songbook – we're glad that you are able to access the song for free.
To download the songbook, click below and in the meantime
Sing Free this Christmas
Buy and download the latest music from Geraldine Latty.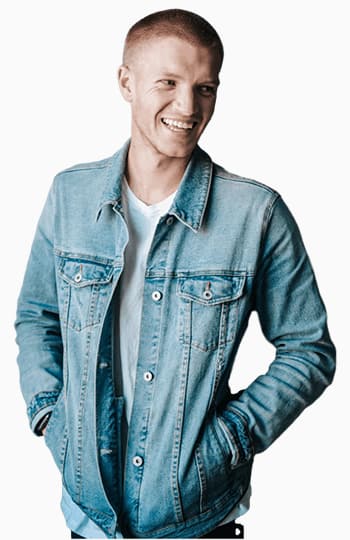 Geraldine is an amazing teacher! She allowed me to see aspects of my voice I never knew I had
Download the Free Vocal Agility Guide
Enter your email to download the free resource
Want to know how to
take care of your voice?
Taking care of your voice can be difficult. With this free guide you receive simple exercises to keep your voice healthy. Enter your email to Download the guide >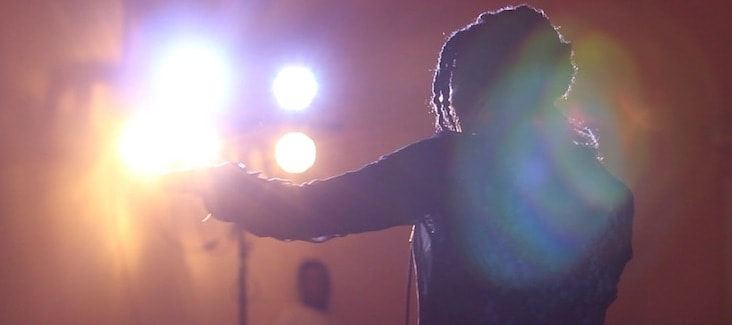 Geraldine Latty is available for various types of events. Choir coaching, worship leading along with hosting concerts and residential courses for songwriters and worship leaders.
For more information or booking contact me by clicking below.
It is so refreshing to hear songs that are simultaneously biblically rooted and creatively unchained.
Geraldine's musical talent, creativity, sense of fun, and sheer exuberant love for Jesus are a real gift to the church.
Geraldine as worship leader has always had a unique sensitivity to the Holy Spirit at work in the church!
You can book Geraldine for
Have you ever seen the Gareth Malone choirs?
Would you like to be part of choir 'from scratch' for a day?
Have you ever wanted to sing in a gospel choir?
Do you want to meet other singers who love singing inspirational songs together?
Then our popular Big Sing events are for you.
This is for all comers whether you think you can sing or not, for people of any background, faith or not. You will quickly learn inspirational songs and even a few stomp moves!
A fun, inspiring day usually ending with a concert for friends, family and the community that evening!
Would you like me to come and work with your choir? [and give you a week off!] I will provide new song material to work on with your choir that can be quickly taught and learnt all in the same session.
It will be tailored for your choir and can also include:
Working on a song from your current choir repertoire
Improving choir tone
Choir blend
Diction
Movement [if applicable] and so much more…
Ever wanted to know how to run an efficient rehearsal?

Ever wanted to know how to make your voice reach those 'high' notes without straining

Are you tired of your song repertoire – looking for fresh ideas?

Want to know how to get the best out of the microphone?

Want to explore accapella singing with your congregation?
Then book a worship coaching day which will include clear 'how to' sessions for keyboard, bass, guitars, drums, bass and orchestral players.
– Instructive and inspiring vocal and instrumental workshops [including mic technique where applicable]
– Practical tips for playing and singing in your worship band or team with freedom and music know-how
– Bible principles for leading worship
– New songs repertoire builder
– How to incorporate vocal and instrumental improvisation
– How to develop the prophetic and praying for each other
Would you like to spend days away [up to a week] working on your songwriting or learning from and worshipping with other worship leaders and musicians in an inspiring atmosphere in beautiful surroundings?
Come and join us for our successful residential courses run in partnership with centres like Ashburnham Place.
· Songs from the Tree [Songwriting]
· Refresh [Worship conference]
Do you run a community choir?
Are you stuck for song ideas?
Does the thought of running an online rehearsal daunt you?  
Would backing tracks help?
Would you like a night off from leading?  
Geraldine, with Carey (her multi-instrumentalist husband) will provide full musical support for the session. People have even been known to get up and dance during these fun and dynamic sessions.
Each choir session will include:
·      Simple yet profound songs
·      Helpful instructions and teaching
·      Coaching using 3-part contemporary gospel choir voicings [i.e. soprano, alto and men]
·      Singing together with a backing track so that each choir member can hear where their voice fits with the other harmonies.
·      All within 1 hour!
You will also have the opportunity to: 
·      Record the rehearsal so that you have a ready-made reference to choir parts and 
·      Book a further session if required. 
In addition we will provide you with a lyric video with supporting music track plus a lead sheet [lyrics and chords] for you to use with your choir in your own rehearsals.
If you'd like to invite Geraldine to run a Zoom rehearsal for you, please contact her.
I am also available to appear as an artist to host your:
Praise party
Celebration
Concert
Festival
The choir workshop with N12 Choir was fantastic, fun and hugely memorable
Jo Doré | Choir Director N12 Community Choir
What's included in the online course?
Sign up for my mailing list and I'll send you a free gift
By subscribing you agree to receive further emails from
Geraldine Latty Music. View Privacy Policy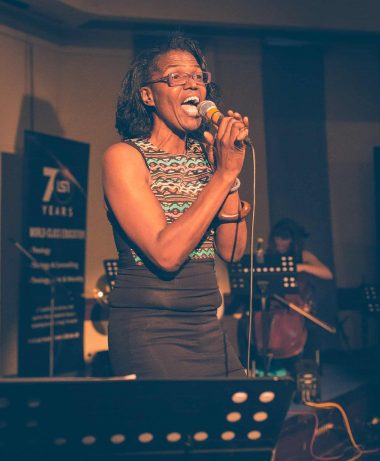 What's included in the One to One coaching sessions?
Subscribe to my mailing list
By subscribing you agree to receive further emails from
Geraldine Latty Music.
View Privacy Policy
Book to improve your singing and performance skills
Join an online community of music lovers engaging in learning, developing skills and sharing their sound
Who is the Find your Voice course for?
If you've asked any of these questions:
Can I sing solo?
How do I know if I'm singing in tune?
How do I engage an audience with my song?
Am I a soprano or alto, tenor, baritone or bass?
Then this course is for you! It's all about knowing your voice, knowing your own sound.
What do I get at the end of the 'Find your Voice' course ?
At the end of the course you will be able to:
Understand your natural vocal tone better.
Be able to use a range of time-effective vocal warm-up exercises for both speech and singing.
Understand your stage presence.
Be a better communicator in your performances.
Use basic tools for improvisation
And you will get a certificate!
What's involved in a one to one coaching session?
Strategic thinking for your musical journey. Together we will think through the next steps in your musical journey. We will look at ways to develop you as an artist, build your skill, character and musical heart.
We aim to provide courses at different skill levels and abilities. Check out the course listing for more information.
What is the cost of the singing course?
All our courses are different prices – check out the individual listing. We often have discounts available.
What is the cost of one to one coaching sessions?
The cost of coaching is £49 for 45 minutes. 
Click here to book your first session
I've been told I can't sing. Is the 'Find your Voice' course for me?
Yes, absolutely.  If you want to sing and want to give it a go – I am willing to find your voice with you.
If I don't like the course, can I get my money back?
Yes! If you don't like what you're getting after your first session you can ask for a refund. No problem.
Can I access singing course after paying?
Courses and Sessions will be available after your payment. Click course admin at the top to access all your course and session purchases.
Each course will have fresh new content delivered every week.
Is 'Find Your Voice' course for beginners?
Yes.  if you've never had vocal training before or are at an intermediate level, why not give it a try. The one to ones included in the course will cater to you as a beginner.
Geraldine Latty
Online music, teaching and encouragement for artists, choirs and congregations that want to improve their singing, grow in confidence and develop their creative gift.